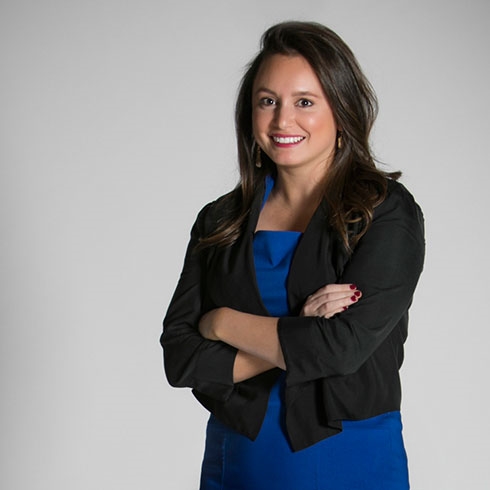 Whitney Satyshur

Whitney always knew she would end up in a creative field – her endlessly artistic mother, who worked in advertising, was her inspiration. Following her mother's lead, Whitney now handles the management of design initiatives from concept through production, many of which are large-scale design and development projects. She has a knack for generating fresh and compelling concepts never before seen in the industry, and for paying close attention to her clients' requests.

The Georgia native graduated cum laude from the University of Georgia with a degree in advertising and a focus on new media, and sharpened her skills at the American Cancer Society in New York City and at agency TG Madison in Atlanta, before working in brand management at The Richards Group. Since joining Slant, Whitney has applied her eye for design toward producing unique websites, logos and branding campaigns.

Whitney has also won over all of the firm's colleagues with her homemade turkey chili – many say it's the best they'll ever have – and her passion for animals. She has a long history of animal fostering and volunteers at the Humane Society of Dallas on weekends. That's also when the die-hard Atlanta Falcons fan can be found eating pizza at Louie's, cheering on her favorite team. Georgia is always on her mind.