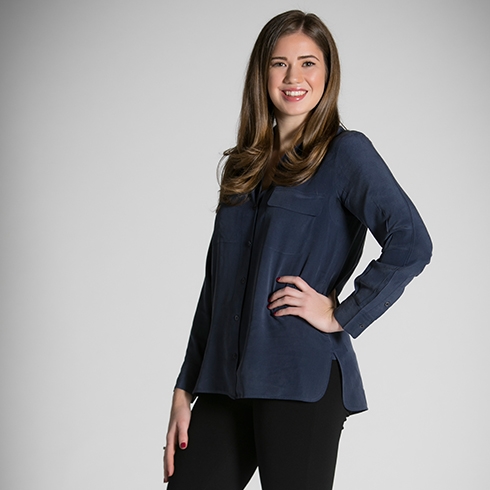 Caroline Sabourin

Caroline has a passion for relationship building and serves as an expert in client services. She is also responsible for one of the firm's largest and longest-running clients. A strategic problem-solver with a history of idea generation, she deftly executes campaigns from start to finish. Credit two rounds of Slant's rigorous internship program for her discipline and professionalism. Caroline recently headed west after spending seven years in Dallas, Texas to open SLANT West Coast in sunny San Diego.

A Tennessee native, Caroline honed her skills at Southern Methodist University, where she graduated with a degree in marketing and minor in advertising from the Cox School of Business. While in school, she received numerous awards, including the A. Kenneth Pye Outstanding Greek Leader Award, a result of faculty and staff nominations. She also completed SMU's rigorous Honors Marketing Practicum, during which she led the creation of a full-scale marketing campaign for Fox Sports.

Clients find Caroline handles projects with determination and grace, as one would expect from someone who spent decades in ballet training. When she isn't working with clients, she releases creative energy in the kitchen. She's always up for trying a new recipe. She also never misses the chance to get outdoors for a hike along the coast or to enjoy the change of seasons with family in Nashville.