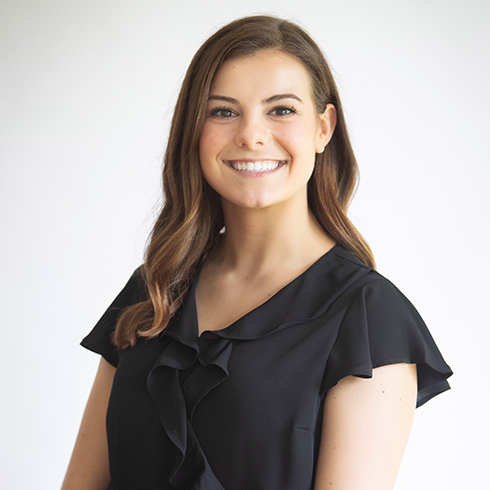 Britain Seago

Britain is currently a brand intern at Slant. She assists the team in day-to-day responsibilities such as the design and development of client projects, as well as helping build Slant's social media presence.

Originally from Dallas, Britain moved to Waco to attend Baylor University. She is currently a senior pursuing a degree in journalism, public relations and new media with a minor in business administration. Britain has left her mark in Waco by creating a mural for George's Restaurant Bar & Catering, a local favorite.

When she isn't working on projects or school work, you can find her outdoors playing sand volleyball or on a run. She's always up for a challenge and never misses the chance to try something new. Britain has also been known to apply her unique personality to all she does, whether its cooking, creating and cultivating new relationships, she is consistent and bold.